GENERAL INFORMATION
This Power BI advanced training course is conducted exclusively in Power BI Desktop (software available for free download from the Microsoft website). Throughout this training, the trainee will import unstructured data from various sources and will transform, merge and analyze it. The trainee will work with data over 3 years and will build DAX measures in order to calculate year-to-date values, differences vs previous year, etc. The training business case is very close to what professionals will need to do in their professional "real-life" situation. It also provides an introduction to advanced Power BI functionalities such as scenario parameters and a deeper dive into the DAX language.
Buid a dynamic date table
Build a data model using multiple fact and dimension tables
Use DAX Time Intelligence measures to create advanced visuals and charts
Use advanced DAX language formulas and allow for in-depth data analysis
How to transform a complex text file

Add custom and conditional columns, extract information and more
Replace values, fill down, split columns, merge columns and more

How to build a date table

By using start date and end date from the fact table and using them as parameters
By using M code functions like Duration.Days and List.Dates

How to build a data model with two fact tables

With a fact sales table and a fact inventory table
With multiple dimension tables

How to create powerful measures like

Previous year's sales
Year-to-date sales (YTD)
Cumulative sales over the last x months
Difference in $ between current and previous year's sales
Difference in % between current and previous year's sales

How to use natural language to build data visualizations

And discover, in the process, how to create a top x sales by product or customer

How to use a data from a disconnected table

To enable an analysis where you select, within a slicer, the measure you want to see in the report
By using the DAX language

How to create a comparable analysis
How to create an inventory analysis

By calculating the inventory requirement based on the monthly sales level
Using the DAX language

How to work with the scenario parameters

To let the user work with different assumptions (scenario analysis)
To build sensitivity analysis

How to build creative tooltips

To build powerful reports and allow for in-depth data analysis
This advanced Power BI training course offers approximately 6 hours of content.
This advanced Power BI training course is offered in English.
This advanced Power BI training is intended for professionals who need to manipulate and analyze a lot of data and who are looking for a powerful self-service BI (Business Intelligence) tool. It is also intended for those who have completed the
Power BI training (level 2)
or who have an equivalent experience.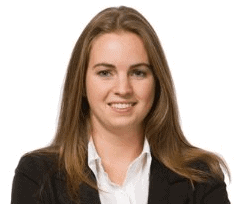 Audrée Pellerin holds a master's degree and a bachelor's degree in corporate finance from the University of Sherbrooke as well as the CPA, CGA designation. She has several years of experience in consulting services for SMEs, multinationals and public and parapublic companies. Audrée helps companies optimize their decision-making process by developing dynamic, personalized and easy-to-use tools. It also helps reduce non-value added tasks by training resources to make optimal use of existing systems. Trainer accredited by the Commission des partenaires du marché du travail.
To find out whether or not you should take this training, we strongly suggest that you take an
online quiz
. If your score is less than 70%,  we strongly suggest to attend our
Power BI training (level 2)
training course (public, private or online) before attending this training course.
This advanced Power BI training course registration includes:
a PDF document with all the instructions, step by step, to build your report
the data sources
the .pbix files with the solutions
a reference website with additional resources
a forum to ask questions
At the end of this training, when all the lessons and quizzes are completed, the learner will be able to download a certificate of completion. This certificate will include the trainer's Emploi-Québec accreditation number, the participant's name, the title and date of the training, the number of hours of training completed, the number of Continuing Education Units (CEUs), as well as the name and signature of the trainer. This certificate meets the requirements of the continuing education obligations of the Quebec professional orders. For private training (via Teams), the certificate will be sent to the learner by email following the completion of the training.
This training qualifies for 0.6 continuing education units (CEUs).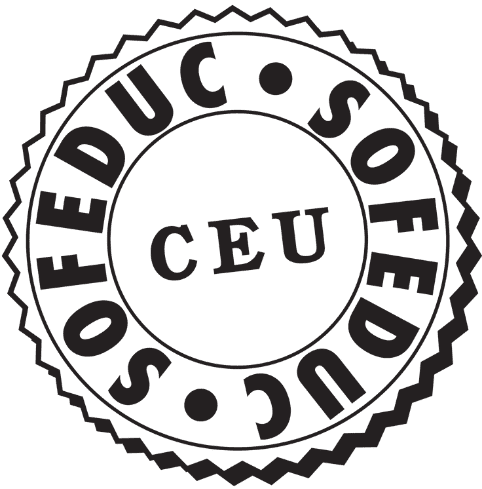 Le CFO masqué is a member of the Société de formation et d'éducation continue (SOFEDUC), which defines a Continuing Education Unit (CEU) as 10 hours of participation in a structured training activity organized and conducted by an accredited organization, facilitated by qualified instructors and culminating in an evaluation. Only SOFEDUC members in good standing are authorized to use the graphic symbol.
Public Trainings
No refunds will be issued if the classroom training registration is cancelled within 2 business weeks or less. In all other cases, we can offer you a credit for the amount of your purchase.
Corporate Trainings
Once a date is booked to deliver the training to your office, a cancellation will incur a fee of 25 % of the cost of the training.
Online Trainings
No refunds allowed since you have access to your training material from the moment of payment.