Each CFO masqué training is sold by the piece, at a specific price posted on our website. In order to save money on the purchase of several trainings, for a single individual or for a group of individuals, the ideal solution is to purchase credits.
What you need to know about our credit system
1 credit = 1 dollar to spend on our site, whether for training or any other product (with the exception of learning paths, our classroom training and our VIP program)
We offer 3 credit packages that will save you money (1 credit will cost you less than a dollar each), representing savings of up to 62.5%
Credits are the ideal solution for the individual who wants to take several courses

that are not necessarily part of the same learning path,

or for the manager who wants to train several employees

with similar or completely different needs.

Credits expire after 365 days (but you have lifetime access to courses acquired with credits)
Save by purchasing one of our credit packages
$875 CAD
$0.73 CAD
/ credit
$1,100 CAD
$0.55 CAD
/ credit
$1,500 CAD
$0.38 CAD
/ crédit
Buy

1,200

credits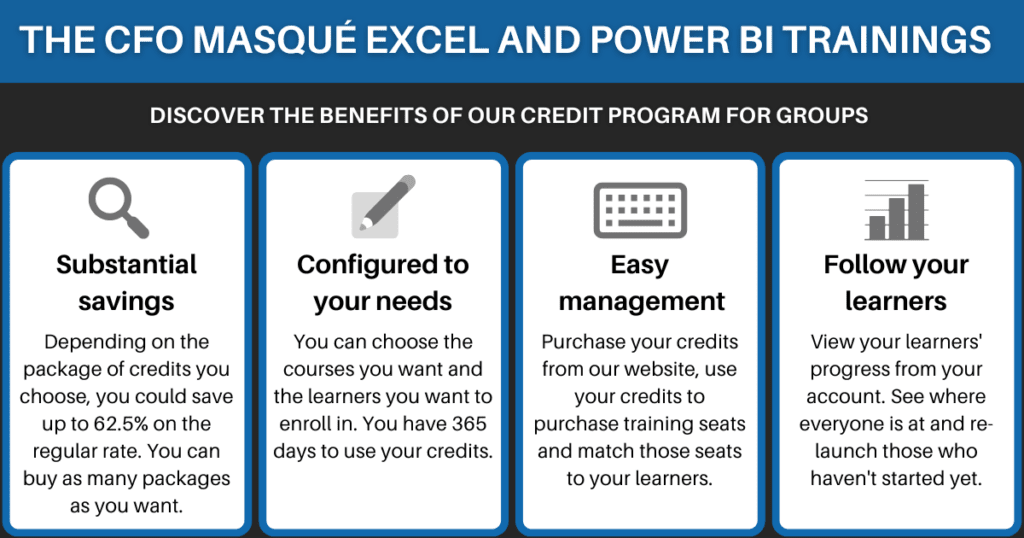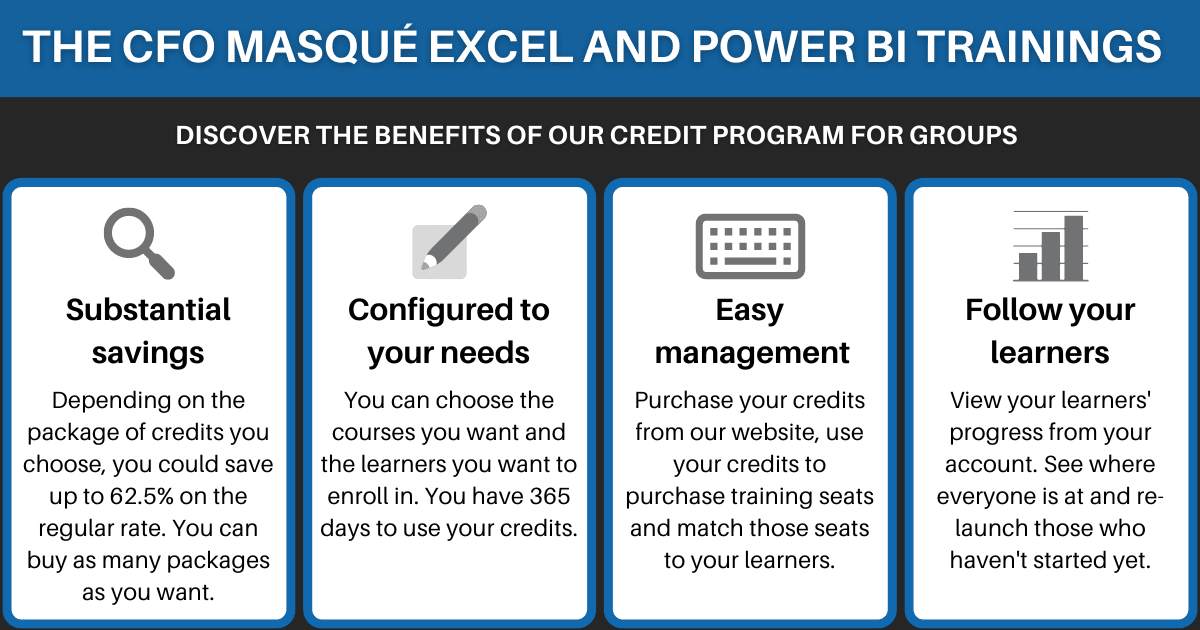 Purchase the required number of credits, knowing that a training course is equivalent to 400 credits.
Note that for individuals, an interesting alternative to credits would be to opt for a learning pathway.
Click on the desired course, click on the Take this coursebutton, check the Individual option, leave the quantity at 1 and repeat for all desired courses.
Go to the shopping cart and choose "Credits" as payment method.


You need to train multiple resources to multiple courses?
For more support on how to use credits to acquire training for a group of learners, contact us so that we can organize a remote session with you.