Acheter des sièges supplémentaires pour cette formation
This beginner Power BI training course is designed for professionals who need to consume content created in Power BI (applications, datasets, reports and dashboards) and shared with them. It teaches how to use the Power BI web portal, how to use the mobile application, how to analyze and interact with shared content, and how to create your own analyses based on the shared data.
Navigate with ease and autonomy in the Power BI web portal and in the Power BI mobile app
Analyze and interact appropriately with the data that is shared with us
Create your own analyses based on the data that is shared with us via Power BI and via Excel
BEFORE WE BEGIN
Create an account or connect to an existing account
Change the language of the web portal
Getting the most out of your training
NAVIGATE THE PORTAL
Become familiar with the portal configuration
Discover the apps section

Access the apps shared with us
Search for new apps and request access
Search for third-party apps
Explore content items in an app

Discover other content items shared with us
Browse recently viewed content items
Browse your favorite content items
Explore workspaces

Discover your personal workspace
Explore collaborative workspaces

Sort and filter content within a section
Search for content within a section
Navigate through the different sections of the home page
Navigate through the banner options at the top of the portal
INTERACT WITH REPORT FILTERS AND BOOKMARKS
Discover the options of the collapsible filter panel

View or modify report, page or view filters
View or edit basic filtering, advanced filtering, and top-N options
View or edit AND/OR clauses to perform a two-condition filter
Use the search menu to locate fields to filter

Reset the original filters
Use report bookmarks
Create and use personal bookmarks
INTERACT WITH OTHER FILTER OPTIONS
Understand the anatomy of a visualization
Quickly see the list of filters applied to a visualization
Examine a visual in focus mode
Include or exclude data in a visualization
Drill across a visualization
Drill down into the data of a graph
Extract detailed information from a data on another page (drill through)
Interact with filters included in segment tiles
INTERACT WITH OTHER REPORT TILE FEATURES
Sorting data in a visualization
Discovering tooltips
Exporting data
Display data in table format
Add and view comments on selected tiles
Chat in Teams about selected tiles
PERFORM ADVANCED ANALYSIS FROM SPECIFIC TILES
Analyze the increase and decrease of values
Analyze value distributions
Explore data with a decomposition tree
Use scenario settings
Explore the new visual customization feature
INTERACT WITH THE OPTIONS OF THE REPORTS THEMSELVES
Adjust the size of the report
Save a copy or print the page
Subscribe to emails
View related content and track data
Add comments on a report and chat in Teams
CREATE YOUR OWN ANALYSES ON SHARED DATA - IN POWER BI
Discover the different ways to create your own reports in Power BI
Create a report title
Create different visualizations
Add filters
Save the report in your personal workspace
CREATE YOUR OWN ANALYSES ON SHARED DATA - IN EXCEL
Discover the different ways to create your own reports in Excel
Create a pivot table on shared data
Create a field hierarchy
Add a slicer to your pivot table
Add a linked chart to your pivot table
Drilling into the chart and exploring the data
INTERACT WITH THE ELEMENTS OF A DASHBOARD
Create a dashboard by pinning tiles from an existing report
Explore the "ask questions about your data" feature
Pin a question tile to the dashboard
Create and manage alerts
Get insights
USE THE POWER BI MOBILE APPLICATION
Discover the "Quick Access" and "Activity" sections of the home page
Access notifications
Search for content
View your favorites
Navigate through your apps
Navigate through your workspaces
Access items you've recently viewed
Access items shared with you
Retrieve sample reports from Microsoft
Annotate a tile and share it with a colleague
Refresh data
Manage alerts
Make comments
BONUS: DISCOVER OTHER INTERESTING FEATURES
Consume a Power BI report via Teams or SharePoint Online
Retrieve and use sample applications
Discover the organizational data available through Excel
Access a range of additional resources
CONCLUSION
What to remember about Power BI from an end-user perspective
This beginner Power BI training course offers approximately 6 hours of content.
This training course is offered in English.
This training is for professionals who need to consume Power BI content that has been created and shared by colleagues in their organization. These professionals will not be in charge of creating reports or dashboards for the organization but may want to create their own analysis for their own needs. Similarly, they need to become familiar with the Power BI online service and mobile app and learn how to interpret and interact with the content that is shared with them. In addition, they need to be able to share feedback with their colleagues.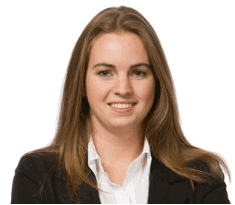 Audrée Pellerin is a passionate professional, holding a master's and bachelor's degree in Corporate Finance from the University of Sherbrooke. With several years of experience in the field of consulting services, she has worked with SMEs, multinational corporations, and public sector organizations. Audrée stands out with her dual expertise as a business intelligence consultant and experienced trainer. She possesses a natural talent for explaining complex concepts in a clear and accessible manner and is recognized for her ability to impart knowledge with patience and professionalism. As a trainer, Audrée plays a vital role in helping companies strengthen the skills of their internal teams. She develops customized training programs tailored to the needs of her clients and guides participants through interactive and engaging sessions. Her pedagogical approach promotes active learning and the practical application of acquired knowledge. Trainer accredited by the Commission des partenaires du marché du travail.
This training has no prerequisites. It is intended for anyone who needs to consume content via the Power BI portal and/or mobile application.
Each learner must use a laptop and have a Power BI account with a pro license or be willing to access the free trial version, which will be presented during the training.
Course registration includes:
A PDF document with step by step instructions to build the course report
A series of video clips with demonstrations (one for each step)
A reference website with additional resources
A forum to ask questions
At the end of this training, when all the lessons and quizzes are completed, the learner will be able to download a certificate of completion. This certificate will include the trainer's Emploi-Québec accreditation number, the participant's name, the title and date of the training, the number of hours of training completed, the number of Continuing Education Units (CEUs), as well as the name and signature of the trainer. This certificate meets the requirements of the continuing education obligations of the Quebec professional orders. For private training (via Teams), the certificate will be sent to the learner by email following the completion of the training.
This training qualifies for 0.6 continuing education units (CEUs).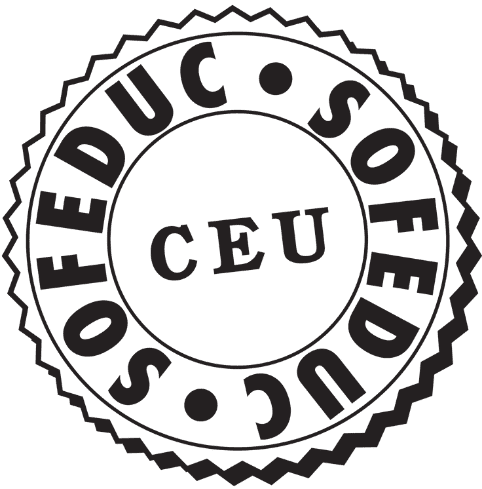 Le CFO masqué is a member of the Société de formation et d'éducation continue (SOFEDUC), which defines a Continuing Education Unit (CEU) as 10 hours of participation in a structured training activity organized and conducted by an accredited organization, facilitated by qualified instructors and culminating in an evaluation. Only SOFEDUC members in good standing are authorized to use the graphic symbol.
In-class sessions
No refund if cancelled within 2 weeks or less before the training session date. Otherwise, credit will be issued.
In-house sessions
Once arrangements are made and the booking is confirmed, 25% of the training cost will be claimed for any cancellation.
Votre formateur
Évaluations et commentaires