Vous désirez suivre vous-même la formation? Cliquez ici.
Vous désirez former un groupe d'employés? Cliquez ici.



GENERAL INFORMATION

This training course aims to get the learners to a sound Excel proficiency. As such, it is aimed towards the professionals who are already using Excel in their day-to-day work activities but want to get a deep understanding and this training session is also a prerequisite to whom would like to register for

Excel – Dashboards (level 1)

and for

Excel - Financial Modeling (level 1)

.
Become familiar with all of our best tips and tricks for intermediate level Excel
Automate the calculations of an Excel file
Create more user-friendly work interfaces for users
Eliminate the risk of miscalculations
Get the prerequisites to register for Excel – Dashboards (level 1) and for Excel - Financial Modeling (level 1).
Functions

Efficiently using the F4 function to create powerful formulas
Using the F2 function to trace and understand the formulas in a worksheet
Using the SUMPROD function
Using the SUMPROD function
Using the SUMIF, COUNTIF and AVERAGEIF functions
Using the SUMIFS, COUNTIFS and AVERAGEIFS functions
Using the HLOOKUP and VLOOKUP functions

Introduction to formulas with embedded functions

Build embedded functions with VLOOKUP, HLOOKUP and MATCH functions
Build embedded functions with INDEX and MATCH functions
Build embedded functions with MIN and MAX functions

Defined names

Naming a single cell
Naming a whole row or column
Naming an array of cells
Naming an offset cell
Naming a hidden cell
Using the name manager

Data validation

Setting a basic data validation
Setting a data validation with messages to the users
Setting a data validation by using formulas

Functionalities

Efficient use of filtering and sorting
Grouping and ungrouping data, hiding and showing sheets
Using Excel windows
Using the goal seek functionality
Efficiently using the F5 function (go to)

Introduction to charts and pivot tables

Creating a basic chart
Creating a basic pivot table
This training course offers approximately 6 hours of content.

This training course is offered in English.

The targeted learners are the professionals who are already using Excel in their day-to-day work activities but want to get a deeper understanding of Excel. This training session is also a prerequisite to whom would like to register for the Excel –

Excel – Dashboards (level 1)

and for

Excel - Financial Modeling (level 1)

training courses.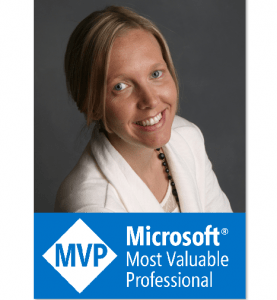 Sophie Marchand, M.Sc., CPA, CGA, MVP, holds a M.Sc. in Corporate Finance and a CPA, CGA accounting designation. She is also MVP Office Apps and Services (Excel) and MVP Data Platform (Power BI). The MVP designation is a title awarded by Microsoft and stands for « Most Valuable Professional ». It is awarded to Microsoft solution experts who distinguish themselves not only by their skills but also by their involvement in the community. Only 4 professionals in the world have this double qualification. Ms. Marchand has many years of experience in the business world and specializes in Business Intelligence with Excel and Power BI. After having offered her services for a long time as a consultant, she now devotes herself to training, in all its forms (classroom training, online training, corporate training, webinars, user group facilitation, blog article writing, online forum facilitation and more). You can also find her leading the Montreal Modern Excel and Power BI user group.

This is an intermediate level training session. This means trainees should already be using Excel on a daily basis but not mastering the functions and functionalities mentioned in the content section.

Each learner must have access to a portable computer equipped with MS Excel 2007 or more for Windows, or MS Excel 2011 or more for Mac.

Course registration includes PowerPoint presentations, Excel files with examples and exercises and reference to a web site (in French) where many additional resources are available as well as a public forum (in French).

At the end of this training, when all the lessons and quizzes are completed, the learner will be able to download a certificate of completion. This certificate will include the trainer's Emploi-Québec accreditation number, the participant's name, the title and date of the training, the number of hours of training completed, the number of Continuing Education Units (CEUs), as well as the name and signature of the trainer. This certificate meets the requirements of the continuing education obligations of the Quebec professional orders. For private training (via Teams), the certificate will be sent to the learner by email following the completion of the training.
This training qualifies for 0.6 continuing education units (CEUs).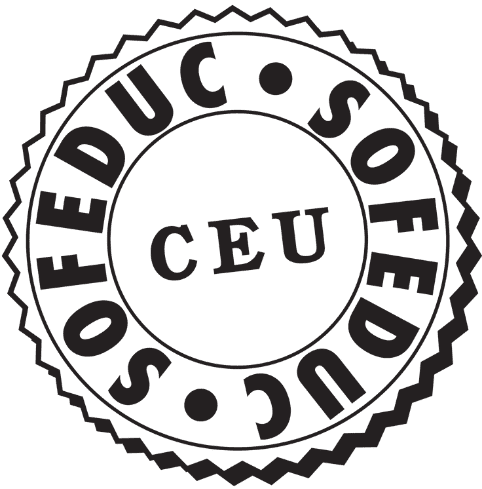 Le CFO masqué is a member of the Société de formation et d'éducation continue (SOFEDUC), which defines a Continuing Education Unit (CEU) as 10 hours of participation in a structured training activity organized and conducted by an accredited organization, facilitated by qualified instructors and culminating in an evaluation. Only SOFEDUC members in good standing are authorized to use the graphic symbol.

In-class sessions No refund if cancelled within 2 weeks or less before the training session date. Otherwise, credit will be issued. In-house sessions Once arrangements are made and the booking is confirmed, 25% of the training cost will be claimed for any cancellation.