Vous désirez suivre vous-même la formation? Cliquez ici.
Vous désirez former un groupe d'employés? Cliquez ici.



GENERAL INFORMATION

This training course is an introduction to the best practices in financial modeling in Excel. It teaches how to handle Excel functions and functionalities in order to build effective financial models that allow financial forecasts, scenario analysis and sensitivity analysis.
Apply best business practices in financial modeling
Create scenario analysis and sensitivity analysis
Eliminate calculation errors through the use of advanced functions and modeling techniques
Master the Excel functions necessary to develop a dynamic and efficient financial model
Introduction to financial modeling

What is a financial model?
What are dependent and independent variables?
What are the best practices in financial modeling in Excel?

Scenario ans sensitivity analysis

How to build a one-variable sensitivity table?
How to build a two-variable sensitivity table?
How to use the switch technique?
How to use the multiplier technique?
How to use the delay technique?
How to use the input technique?
How to use the scenario manager?

Excel financial modeling functions

How to use the following functions for more flexibility:

Index
Match
If, Or, And
SumIf, SumIfs
Sumproduct
Offset

Interaction between forecast and actual data

How to work with actual data and build a rolling forecast?
How to build a variance analysis between actual and forecast data?

Presentation tips

What functions to use to build quick summaries?
How to improve a financial model with the Indirect and the Address functions?
How to improve the presentation with the Round and IsError functions?

Optimization tips

How to add total controls and validation pages?
How to audit a financial model?
How to protect a financial model?
How to document a financial model?
This training course offers approximately 6 hours of content.

This training course is offered in English.

The targeted learners are the professionals who are already using Excel in their day-to-day work activities and have to build financial forecasts, budgets, business cases and data analysis aiming at supporting business decision making.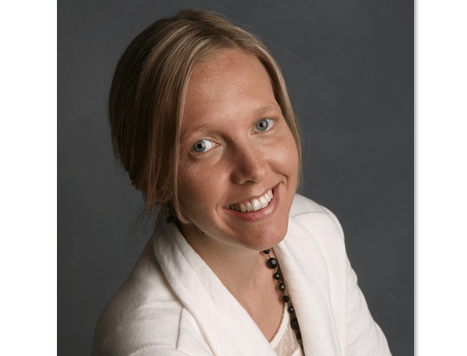 Sophie Marchand, M.Sc., CPA, CGA, MVP, holds a master degree in corporate finance and a CPA, CGA accounting designation. She is also an MVP Office Apps and Services (Excel) and an MVP Data Platform (Power BI). The MVP designation stands for "Most Valuable Professional". It is awarded by Microsoft to top solution experts who distinguish themselves not only by their skills but also by their involvement in the community. Only 4 professionals in the world have this double qualification. Ms. Marchand has many years of experience in the business and specializes in Excel and Power BI for finance professionals. After being a consultant for many years, she now devotes herself to training and just love to share her passion and knowledge with other professionals. She also leads the Montreal Modern Excel and Power BI users group. Trainer accredited by the Commission des partenaires du marché du travail.

To find out whether or not you should take this training, we strongly suggest that you take an

online quiz

. If your score is less than 70%,  we strongly suggest to attend our

Excel - Intermediate level

training course before attending this training course.

Each learner must have access to a portable computer equipped with MS Excel 2007 or more for Windows, or MS Excel 2011 or more for Mac.

Course registration includes PowerPoint presentations, Excel files with examples and exercises and reference to a web site (in French) where many additional resources are available as well as a public forum (in French).

At the end of this training, when all the lessons and quizzes are completed, the learner will be able to download a certificate of completion. This certificate will include the trainer's Emploi-Québec accreditation number, the participant's name, the title and date of the training, the number of hours of training completed, the number of Continuing Education Units (CEUs), as well as the name and signature of the trainer. This certificate meets the requirements of the continuing education obligations of the Quebec professional orders. For private training (via Teams), the certificate will be sent to the learner by email following the completion of the training.
This training qualifies for 0.6 continuing education units (CEUs).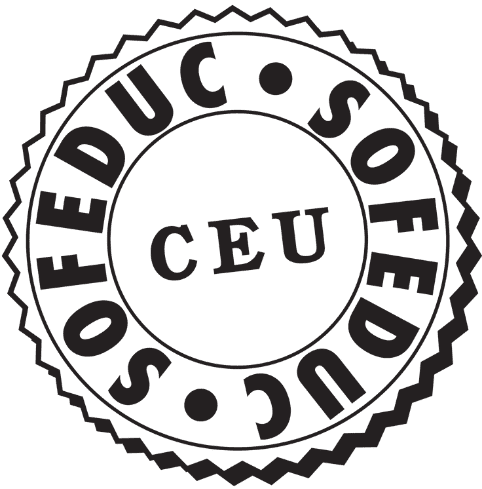 Le CFO masqué is a member of the Société de formation et d'éducation continue (SOFEDUC), which defines a Continuing Education Unit (CEU) as 10 hours of participation in a structured training activity organized and conducted by an accredited organization, facilitated by qualified instructors and culminating in an evaluation. Only SOFEDUC members in good standing are authorized to use the graphic symbol.
Public Trainings
No refunds will be issued if the classroom training registration is cancelled within 2 business weeks or less. In all other cases, we can offer you a credit for the amount of your purchase.
Corporate Trainings
Once a date is booked to deliver the training to your office, a cancellation will incur a fee of 25 % of the cost of the training.
Online Trainings
No refunds allowed since you have access to your training material from the moment of payment.