To adjust the size and volume of a video, simply use the buttons shown below.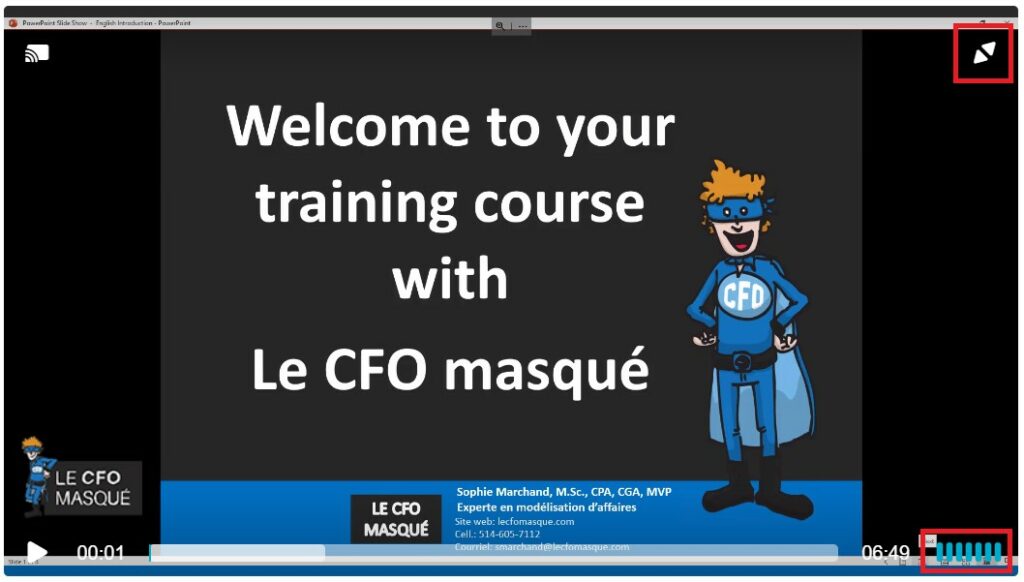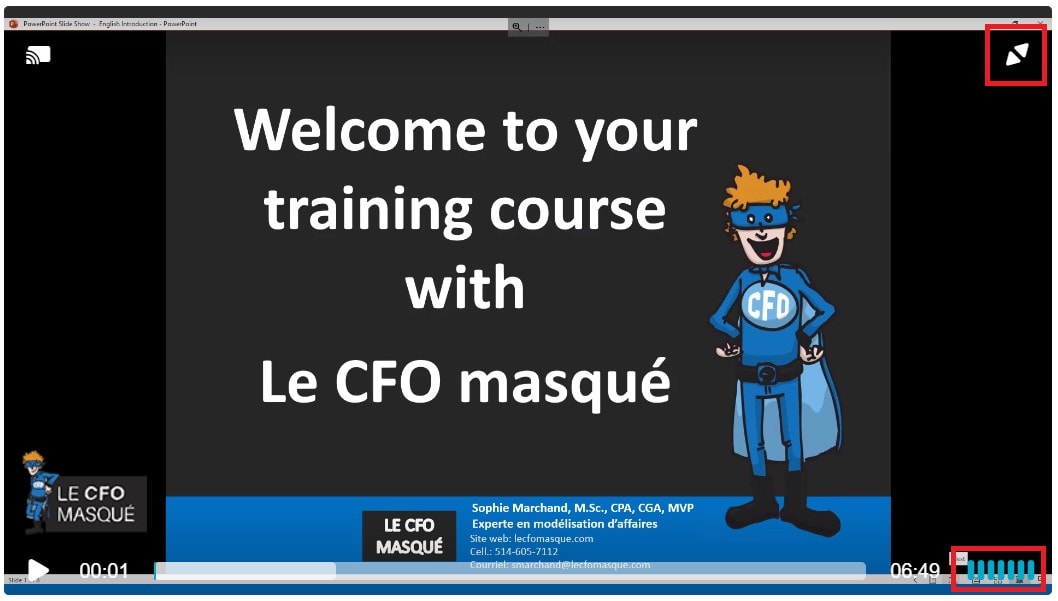 To move to the next lesson, simply click on the name of the lesson in the bottom right corner of your screen.
If you are trying to take a course that you have already purchased and are asked to purchase it again, you are logged out. Simply log back into your account and this message will disappear.
Once you have completed all the lessons and quizzes, you will see a DOWNLOAD CERTIFICATE button appear next to the course name on the course overview page. You can then click on this button to download or print your certificate of completion.
Since you have lifetime access to your training, you can listen to the videos as many times as you like. However, your certificate will only be accessible when the course is 100% complete. Therefore, before replaying a video (which will restart the counter at 0), it is strongly recommended that you download your certificate first, in order to keep a copy of it, with the original completion date.
Your e-learning course does not come with personalized help. If you have any questions, please ask them on our online forum.
You are not allowed, in any way, to share your training documents and videos with a third party, even if it is a co-worker. This clause is part of our terms of purchase and is intended to preserve our copyright. If you enjoy the content offered by Le CFO masqué, please respect this clause. This will allow us to continue to create quality material. However, we do have an affiliate program in place. Please take advantage of this program to recommend our training to your colleagues and other contacts and we will offer you a 15% commission in return.